SLM: Selective Laser Melting
In selective laser melting (SLM), metal powder is applied as a thin layer on the basis of digital 3D data and then melted locally with a laser beam. The result is a homogeneous, solid mass. Layer by layer, metal powder is applied and welded to the underlying layer. The process, which is also known as laser powder bed fusion, enables highly complex components to be produced particularly efficiently and versatilely.
The individual steps of production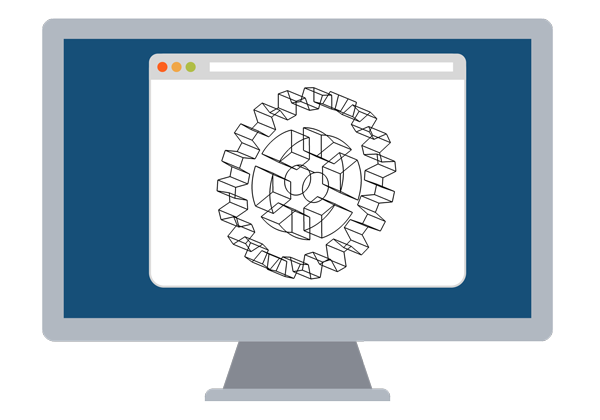 Using CAD/CAM software, a three-dimensional model is created and transferred to the 3D printer.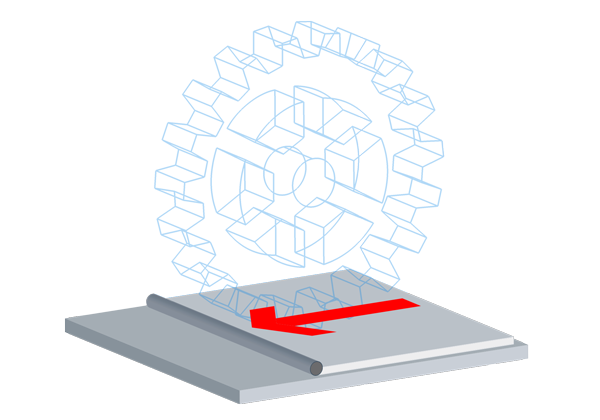 A layer of powdered metal is applied to the build platform of the 3D printer.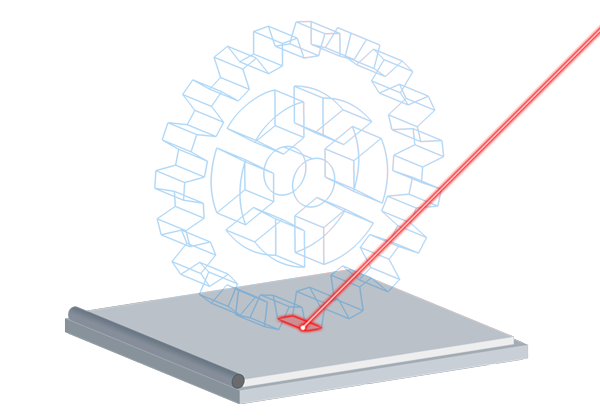 A laser beam is used to fuse the metal powder to the surface of the model (selective laser melting process).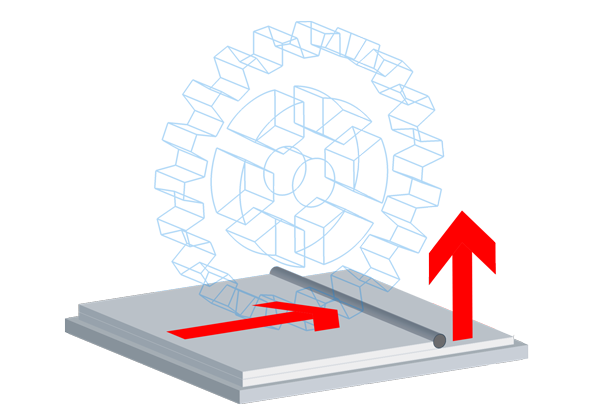 An additional layer of powder is applied and fused according to the model design using a laser.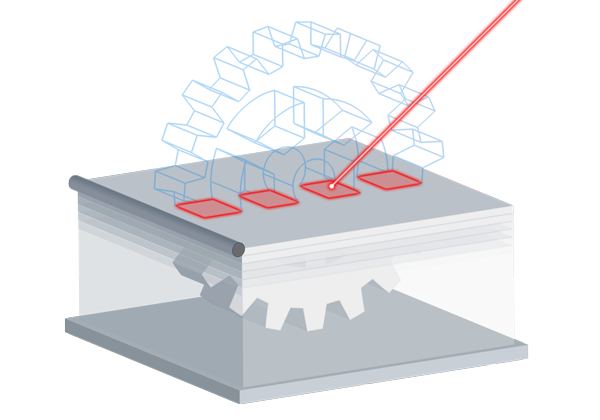 Each additional layer of metal powder is fused with the relevant surface of the model.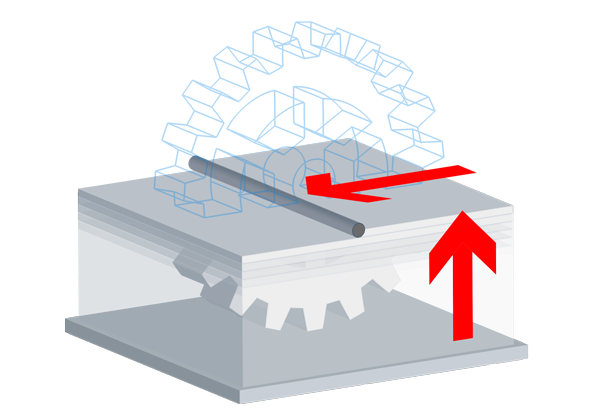 These steps are repeated until the final model is created.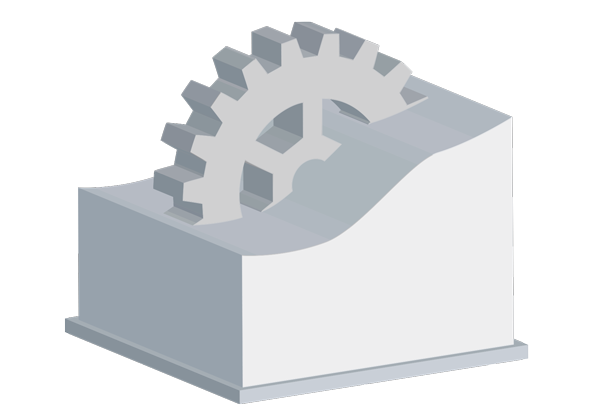 Finally, the unfused metal powder is removed.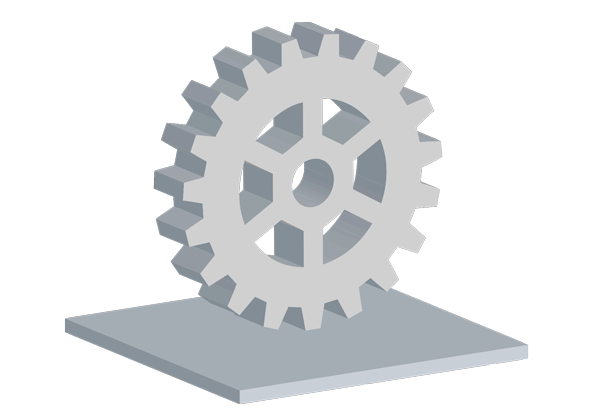 The part is now printed and ready for finishing.
Direct Metal Laser Sintering Process (DMLS)
The additive manufacturing process we use at FAM is called Direct Metal Laser Sintering (DMLS). The term was coined by EOS, the manufacturer of our 3D metal printers. Depending on the material, we are able to create wall thicknesses upward of 0.3 mm and parts with a maximum construction volume of 400 x 400 x 400 mm.
Our machines:
At our location in Eibiswald we operate an EOS M290:
Construction volume 250 x 250 x 325 mm
Laser type Yb fibre laser; 400 W
Precision optics F-Theta lens, high-speed scanner
Scanning speed up to 7.0 m/s
Focus diameter 100 µm
In cooperation with our partner company, we are also able to produce parts having a construction volume of 400 x 400 x 400 mm.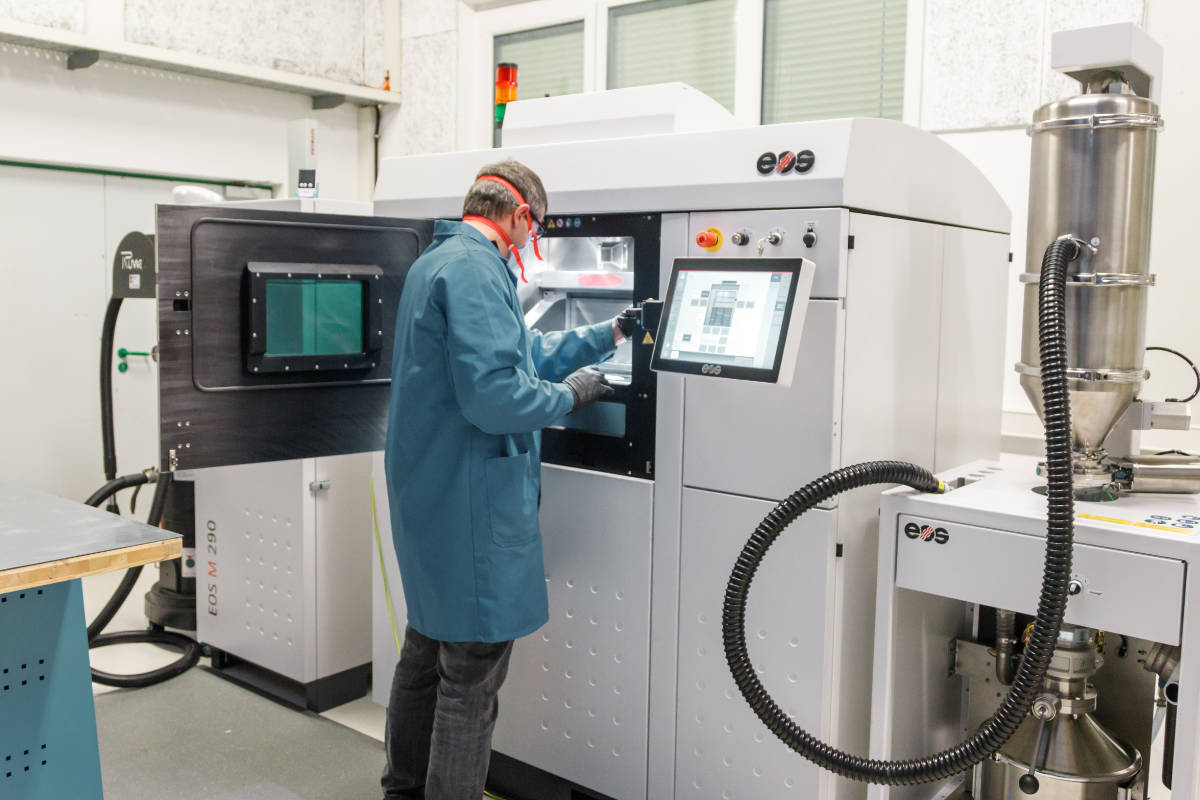 From Rapid Prototyping
to Rapid Manufacturing
The production of components has been revolutionised with 3D printing: Prototypes and spare parts can be produced faster and more cost-effectively. Moving forward, the benefits of additive manufacturing, such as weight reduction and rapid manufacturing, will also facilitate the production of standardised parts.
This is precisely why we are constantly striving to optimise 3D printing for metal. As such, we test different metal powders whilst also developing and diversifying our current material parameters, for example. We use the software Amphyon for component optimisation: This makes it possible to simulate 3D printing in advance.
We are supported by our partners such as EOS, the metal powder manufacturer AMP and the Graz research institute Joanneum Research.